Whitelist Emails Project Background
The Whitelist Emails project was developed by the same company Tips, that developed an award-winning #1 rated Anti-SPAM Email Software: Email Filter Pro.
Independent magazine PC DOC Digest rated Email Filter Pro as the #1 SPAM filter in the world. Tips also developed "Harvesting Halter" software. Harvesting Halter enabled businesses to protect email addresses, that are listed on their websites, from spammers using harvesting software that lists emails off websites. See Article here
$1 per 100,000 Emails with Exceptional Deliverability!
We also developed a desktop email software that enables your business to manage its database of customers and email through 3rd party SMTP's for about $1 per 100,000 emails. The software has its own database to upload your customers, so your business doesn't have to expose its valuable data by uploading it to some email service. It handles millions of data record, handles html, opt-out requirements, and handles bounces, has variable replacement within subject line and body to personalize every email, and enables different emails to do split testing, so much more. The key to this email software is that it enables your business to use different smtp's to send the emails through! Because your business is using different smtp's to email from, and each of these smtp companies has received its own IP addresses from ARIN, the deliverability is much better because you are not emailing from the same IP range as with website based email services. So it is not only do you protect your data, it is by far the least expensive way to send opted-in emails and by far the best deliverability! This email software has a one-time cost of $695 and that includes  remote desktop support training. Here are over 4,500 smtp's to choose from that can be loaded into the email software: CLICK HERE
USA based conglomerate Tips also owns www.SavingsSites.com which are Digital Town Newspaper-Savings Directories across the USA, which protects municipalities from laws that force municipalities to disclose resident's email addresses: (Open Public Record Act/FOIA/Sunshine Laws). The Savings Sites directories provide businesses with free promotion of their deals and also help local Organizations easily raise money.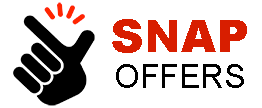 Savings Sites has a multi opted-in, innovative service called Short Notice Alert Program (SNAP). Residents must first register on their local site. Residents then select which businesses it wants deals from. Businesses do not get residents emails. Savings Sites emails and Alexa broadcasts deals on businesses behalf. Then residents impose 3 SNAP FILTERS on every business! Multi -Opt-in! SNAP FILTERS: (1) Minimum discount requirement (2) Days of the week available to use deal (3) Time of Day Available to Use Deal.
The residents do not even get a SNAP email deal or an Alexa announcement unless all opt-ins and 3 filters are met! Even with such stringent multi opt-in requirements residents were missing emails that they really wanted for discounts, police alerts and targeted recreation notices by grade, gender and activity interest for their children.     
We were simply frustrated by residents not getting important emails, that they really wanted! Recipients whitelisting senders' emails took so many steps! So we decided to initiate the Whitelist Emails project to allow emailed residents to quickly whitelist emails! We have received  tremendous positive response from email senders, spam filter companies, and emailed recipients.
Email is the single greatest communication innovation in history as it greatly benefits both senders and receivers.  To benefit everyone, we have priced the Whitelist Emails service at an incredibly low price.  We simply only charge enough to cover our server costs and software updates.